Posted by WISCO on 22nd Oct 2018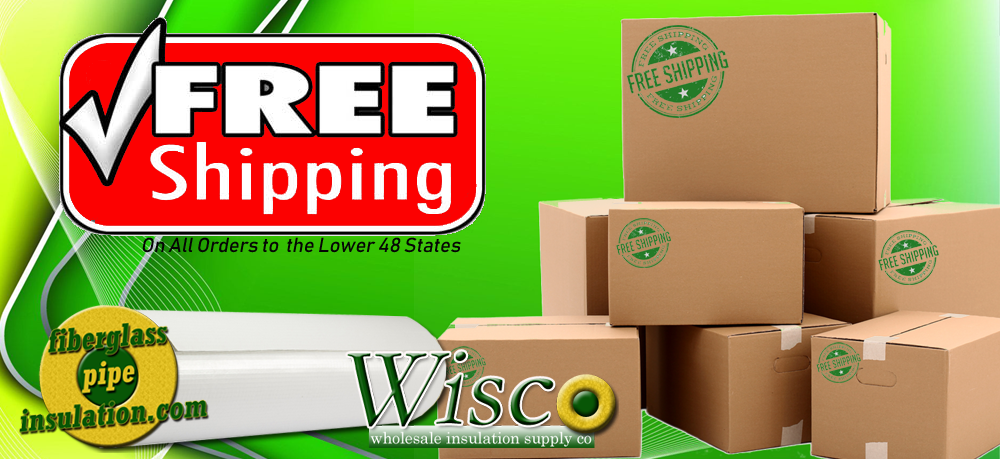 Looking for the lowest wholesale prices and Free Shipping on Owens Corning Fiberglass Pipe Insulation? WISCO is a wholesaler that specializes in Owens Corning Fiberglass Pipe Insulation and offers Free Shipping on every order within the United States. Please note that WISCO only sells by full cartons and our main customers are plumbing supply and heating supply houses. Other customers also include mechanical insulators, plumbers, hvac contractors, etc.
Now Stocking and Selling Owens Corning ASJ MAX Fiberglass Pipe Insulation:
Benefits of Owens Corning ASJ Max SSLII Fiberglas Pipe Insulation
Maximum operating temperature 1,000°F
Most sizes 3" and smaller fit over copper press fittings without filleting.
Available in a variety of thicknesses from 1/2" to 5" to cover pipes 1/2" to 33" diameter.
ASJ Max
Durable, cleanable, all-service-jacket with polymer film exterior surface doesn't support mold or mildew growth.
Resists/sheds water when exposed to intermittent, short-duration precipitation during construction
Higher puncture resistance and less wicking/curling than standard ASJ.
Accepts paint and mastic as well as standard ASJ.
The SSL II® positive closure system was designed with advanced adhesives to work specifically with the ASJ Max jacket to provide a tight, reliable seal that doesn't need glue or staples.
Available in select metric sizes for use with Aquatherm® piping systems.