Posted by Owens Corning Press on 15th Oct 2018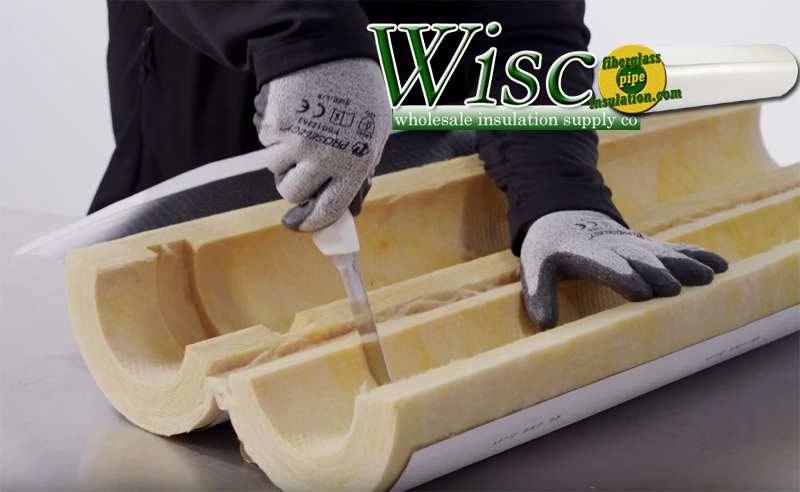 WISCO is now stocking the new Rigid Core Fiberglass Pipe Insulation from Owens Corning. The Rigid Core product is mandrel wound so all of the fiberglass fibers are wrapping around the mandrel during the manufacturing process. This new product is more rigid and easier to fabricate on larger pipe ODs. Available in larger non-plumbing pipe sizes, WISCO will be rotating out stock and bringing in the new product for the upcoming heating season.
The Owens Corning Rigid Core Fiberglass Pipe Insulation still comes with the ASJ Max white paper jacketing that has a poly-top coating which repels water and allows the jacket to be wiped clean with a damp cloth. Also still available is the SSL II Double Closure System which utilizes not one, but two strips of lap adhesive to guarantee the strongest hold in the industry.
WISCO will stock the new pipe insulation in thicknesses from 1/2" up to 3" wall thickness and pipe sizes from 1/2" copper tube size up to 30" diameter.