Posted by Wisco on 1st Nov 2016
Introducing Product Switch to Owens Corning ASJ Max SSLII
At Wholesale Insulation Supply, we only sell the highest quality products at the lowest wholesale pricing. We are proud to introduce that our entire line has switched over to Owens Corning ASJ Max SSLII. This new fiberglass pipe insulation is a revolutionary product which will put you ahead of your competition. While the others are selling generic fiberglass pipe insulation, you will be offering a superior product.
Benefits of Owens Corning ASJ Max SSLII Fiberglas Pipe Insulation
Maximum operating temperature 1,000°F
Most sizes 3" and smaller fit over copper press fittings without filleting.
Available in a variety of thicknesses from 1/2" to 5" to cover pipes 1/2" to 33" diameter.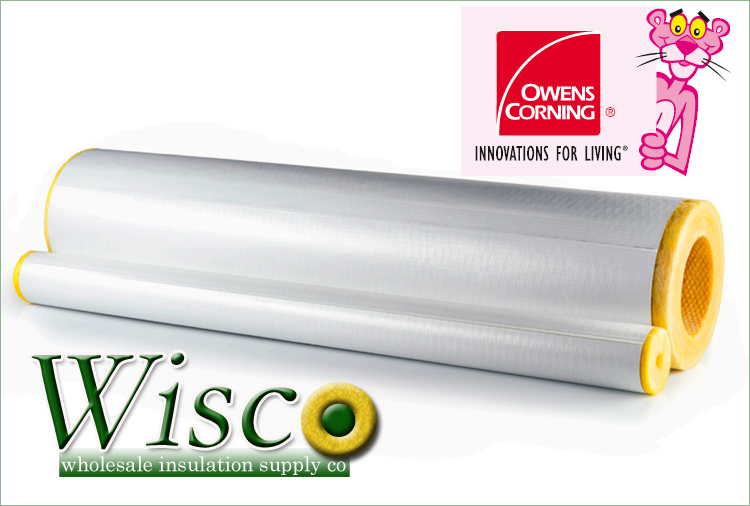 ASJ Max
Durable, cleanable, all-service-jacket with polymer film exterior surface doesn't support mold or mildew growth.
Resists/sheds water when exposed to intermittent, short-duration precipitation during construction
Higher puncture resistance and less wicking/curling than standard ASJ.
Accepts paint and mastic as well as standard ASJ.
The SSL II® positive closure system was designed with advanced adhesives to work specifically with the ASJ Max jacket to provide a tight, reliable seal that doesn't need glue or staples.
Available in select metric sizes for use with Aquatherm® piping systems.